Weather Forecasts for the Countryside
Whilst walking in the countryside is one of the great pleasures of life it is not much fun if you are caught out in extreme weather, soaked to the skin or even worse, in physical danger. It makes sense to know the weather conditions before you set out and be equipped appropriately. Even for lowland half day walks this is worthwhile and for mountain and moorland walking it is essential. The Met Office is the source we recommend for reliable and comprehensive weather information for any UK location.
The Met Office is a superb knowledge resource for everything you need to know about the weather:
www.metoffice.gov.uk
Mountain Forecasts for Walkers
Mountains can be inhospitable and potentially dangerous places for walkers. In very short time periods and over very short distances mountains can exhibit a dramatic variation in weather conditions to catch out the unprepared. Whether you are part of a well-planned expedition or a spur-of-the-moment decision to go hill walking it is vital to check the local weather forecast at your destination.
The Met Office has recently launched a new service for walkers and climbers which provides summit forecasts, for over 500 hills and mountains in the UK. The new forecasts take into account the very different types of weather you are likely to experience at these locations helping walkers, ramblers and climbers plan their trip, walk or expedition and stay safe.
The tailored information provides forecast information on weather, wind, temperature and visibility in easy to read symbols, with additional information on feels like temperature, humidity, UV index and the chance of rain out to five days ahead. In addition to being refreshed and easier to read the pages are now printable, meaning that the latest forecast can be taken on expeditions. Forecasts for mountain summits can also be accessed through the location search on the Met Office mobile website.
Unique to the Met Office the summit forecasts also provide easy access to severe weather warnings that may be in force, helping walkers prepare, plan and protect themselves from the impacts of potentially severe weather.
Derrick Ryall, Head of the Met Office Public Weather Service said: "Mountains can be inhospitable and dangerous places for the ill-prepared. From one hour to the next, from one hill to the next, they can exhibit a dramatic variation in weather conditions. These local and accurate forecasts from the Met Office allow walkers and climbers to be more weather aware and better prepared for the conditions that can be experienced in the hills and mountains of the British Isles."
The new forecasts are available at the leisure pages of the Met Office website: www.metoffice.gov.uk/public/weather/leisure
National Park Forecasts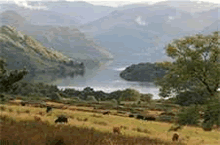 Our fifteen National Parks provide spectacular scenery and fantastic walking opportunities, but include mountain and moorland areas, woods and wetlands where extreme and changeable weather conditions can cause severe discomfort or personal danger. The Met Office provides five day weather forecasts for locations within each National Park, shown by markers on a map. These markers are used to pinpoint mountain summits and other place of interest and by clicking on a marker you will bring up the forecast for that location. This will help you plan your day and stay safe whilst out and about.
The National Park Forecasts include:
Places of interest such as historic buildings and gardens
Sports and outdoor recreation facilities such as cycle tracks and forest parks
Mountain summits
Towns and cities
Youth hostels

© Copyright 2000 - 2018 Walking Pages Ltd. and its associates. All rights reserved